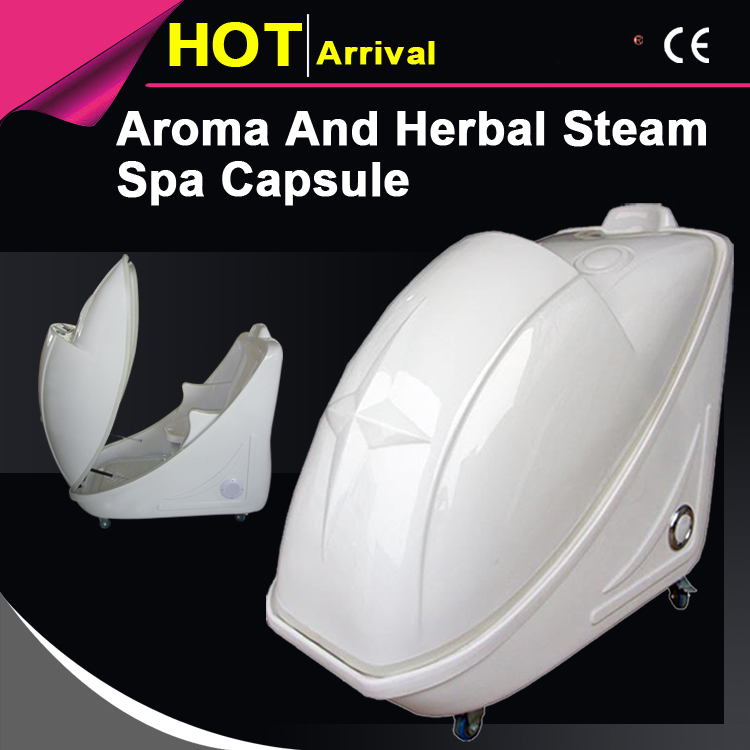 Principle
1.steam heating
Stimulate the evaporation of different essences,smooth the energy channels, improve
blood circulation.
2.fragrance therapy
The vapor of different essences and Chinese herbs spreads all over your body evenly
and effectively, relieving tiredness and treating the illness.
3.ozone system
Thoroughly cleansing the tiny pores, getting rid of toxic heavy metals through ozone
sterilization.
Functions
1. FM:can get physical and mental relaxation as using the machine as listening to the radio
2. Shower:wash and clean every inch of skin
3. Steam:can open up the pores of the skin ,heat the body, eliminate toxin, beautify skin, delay ageing
4. Aromatherapy:you can use it with essential oil to get an integrated effect ,also you can use it with chinese herbal medicines for curing
5. Spectrotherapy: proved by medicine, spectrums of red , yellow, blue and green color have effect in relaxing muscle and skin
6. Foot massage: Point Massage can relax you mentally and physically
7. Ozone Sterilization:fully automatic Ozone Sterilization,can ensure users safe and hygienic


Advantages
1.The mainframe case is made from Acrylic unibody,never fading & deform.
2.Medical steam fumigation pot can boil herbal medicine
3.Touching computer board to control constant temperature,the temperature can be adjustable
4.MP3 player system,listen to nice music while treatment
5.The machine is big size,inside space is large enough for big guy,the knees will not touch the mainframe case
6.There is armrest inside,the seat height is adjustable.It is very comfortable to sit there.
7.Humanization design,your hands can put out for reading,drinking scented tea.Enjoy SPA easily.